Our philosophy
At Casa Moazzo Suites & Apartments your stay
is converted into a unique vacation experience.
Our mission is the provision of luxury hospitality, under the auspices of our recently renovated premises, strongly preserving the historical Venetian Cretan element. Our goal is to immerse our visitors in the spirit of our town &  its outstanding natural surroundings; to initiate them in the history, traditions & customs of our people; to make them savour our local, mediterranean-inspired cuisine. Our vision is to convert our dear guests into dear friends; to let their experiences with us fire the need to return & relive them.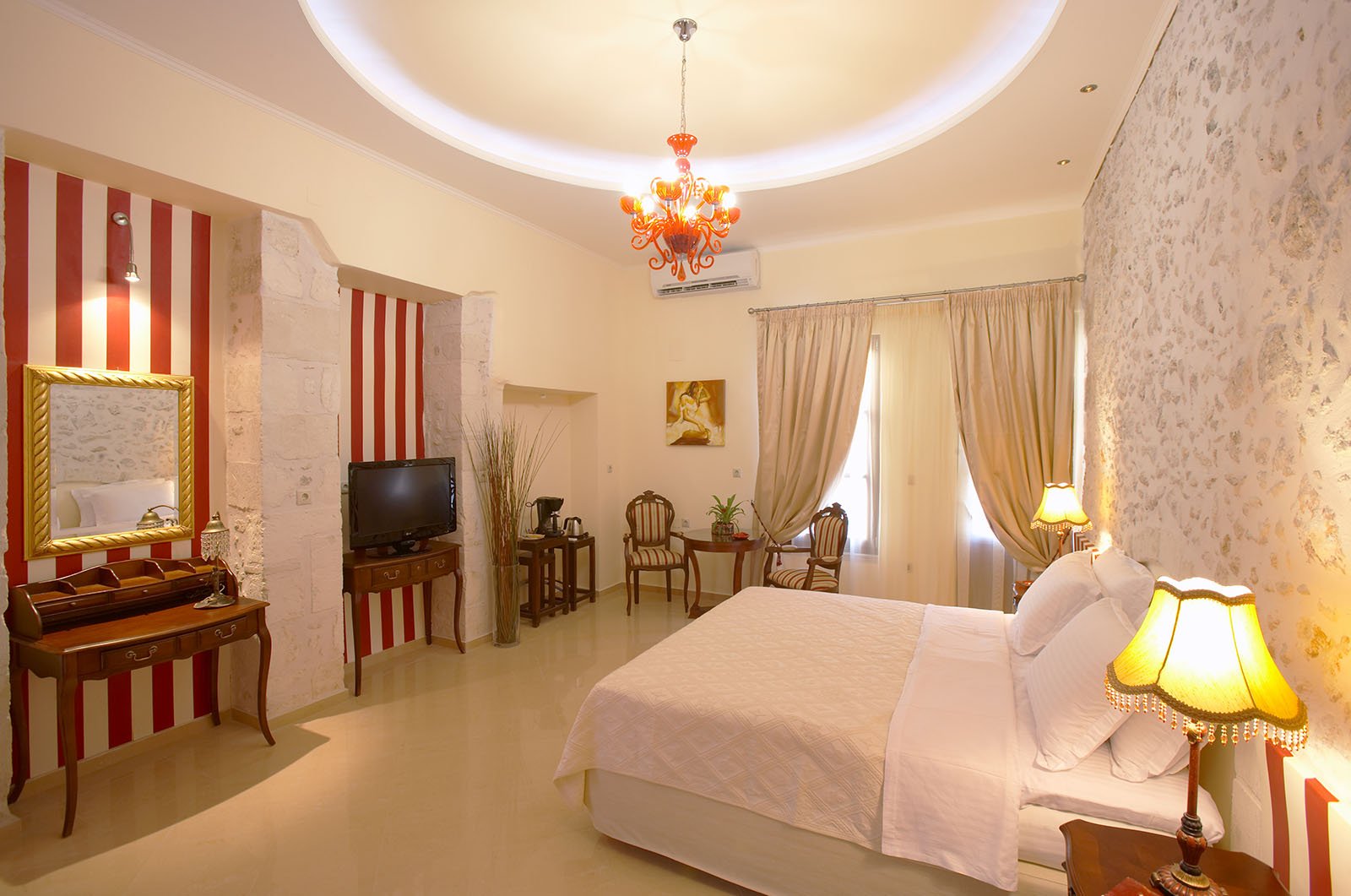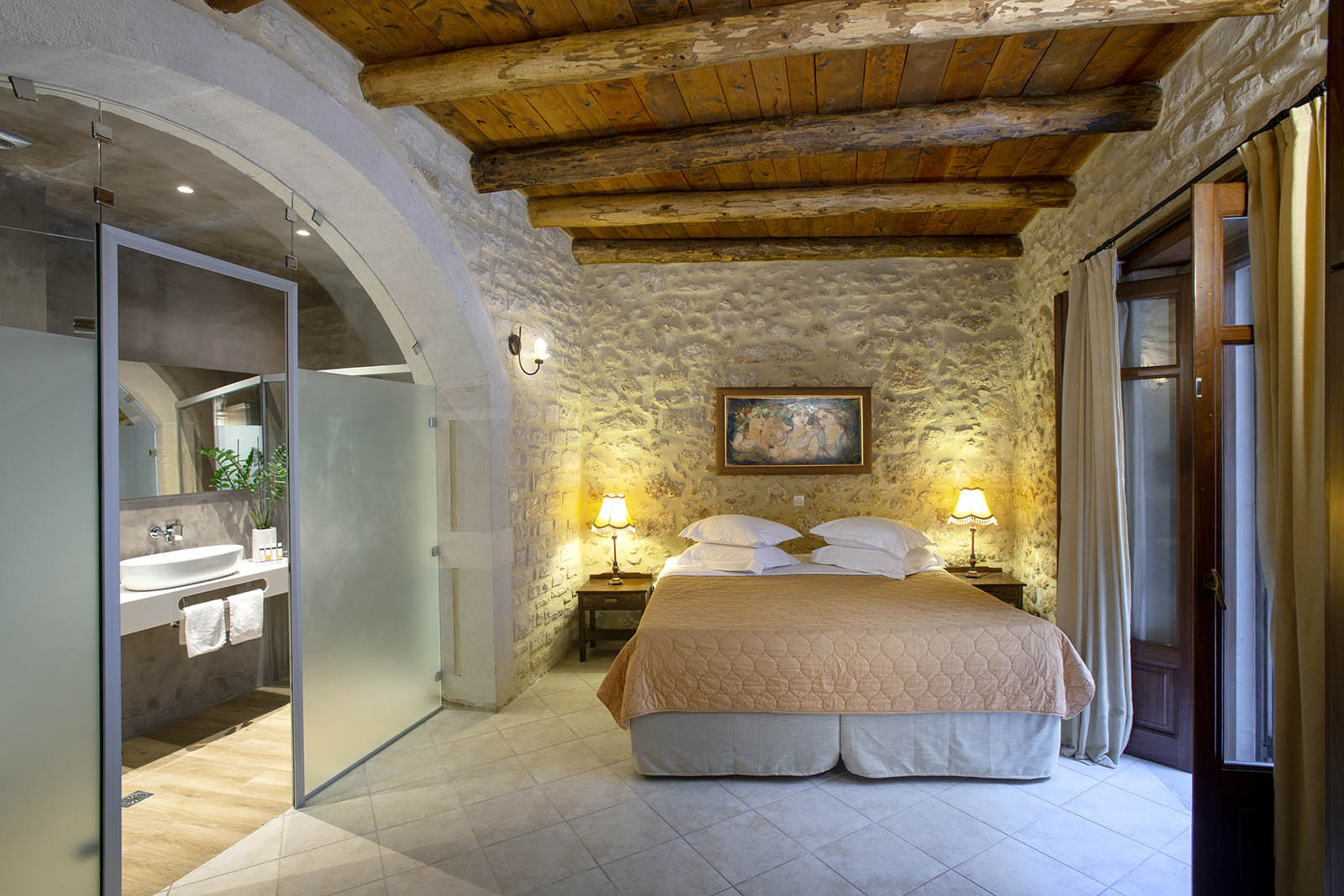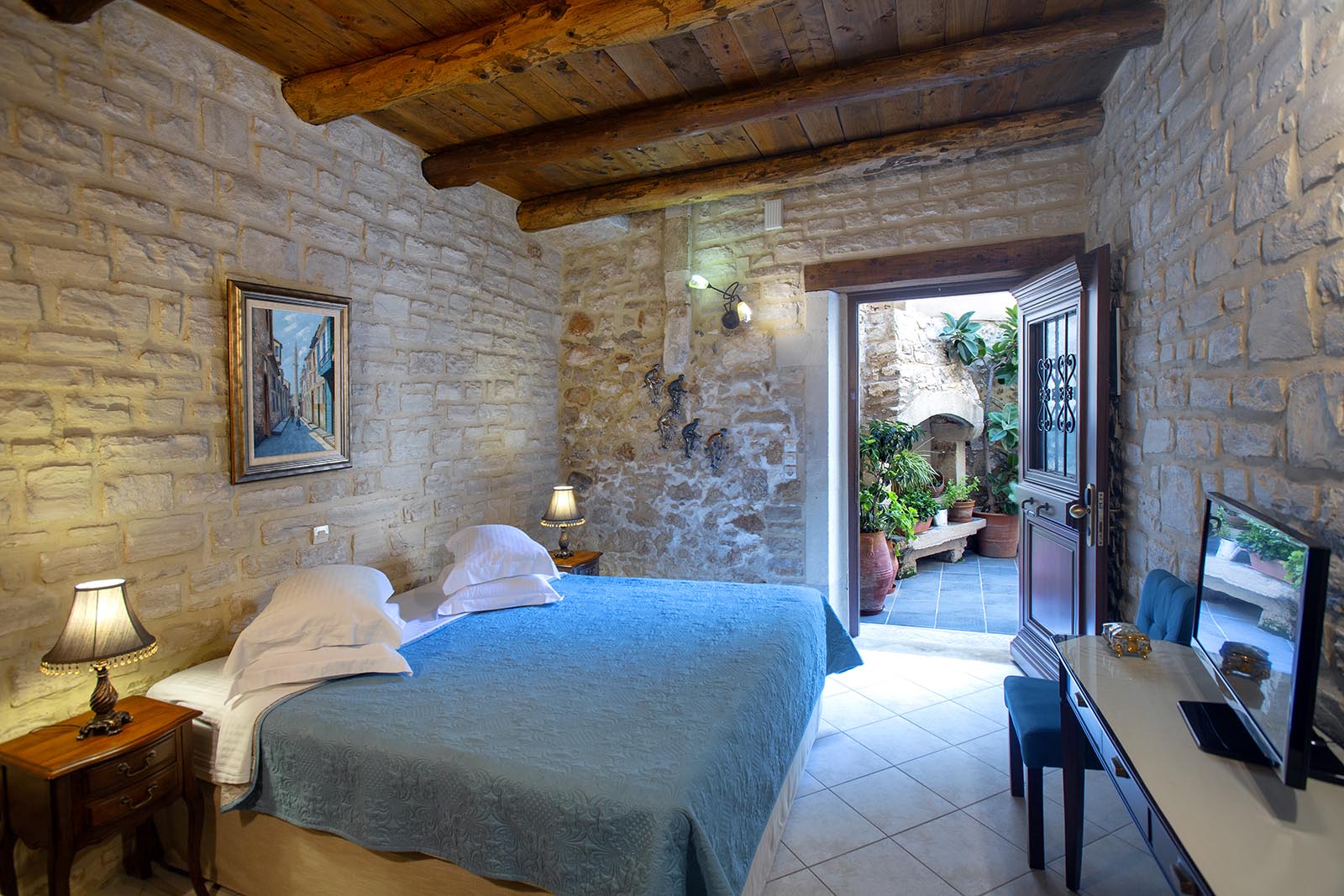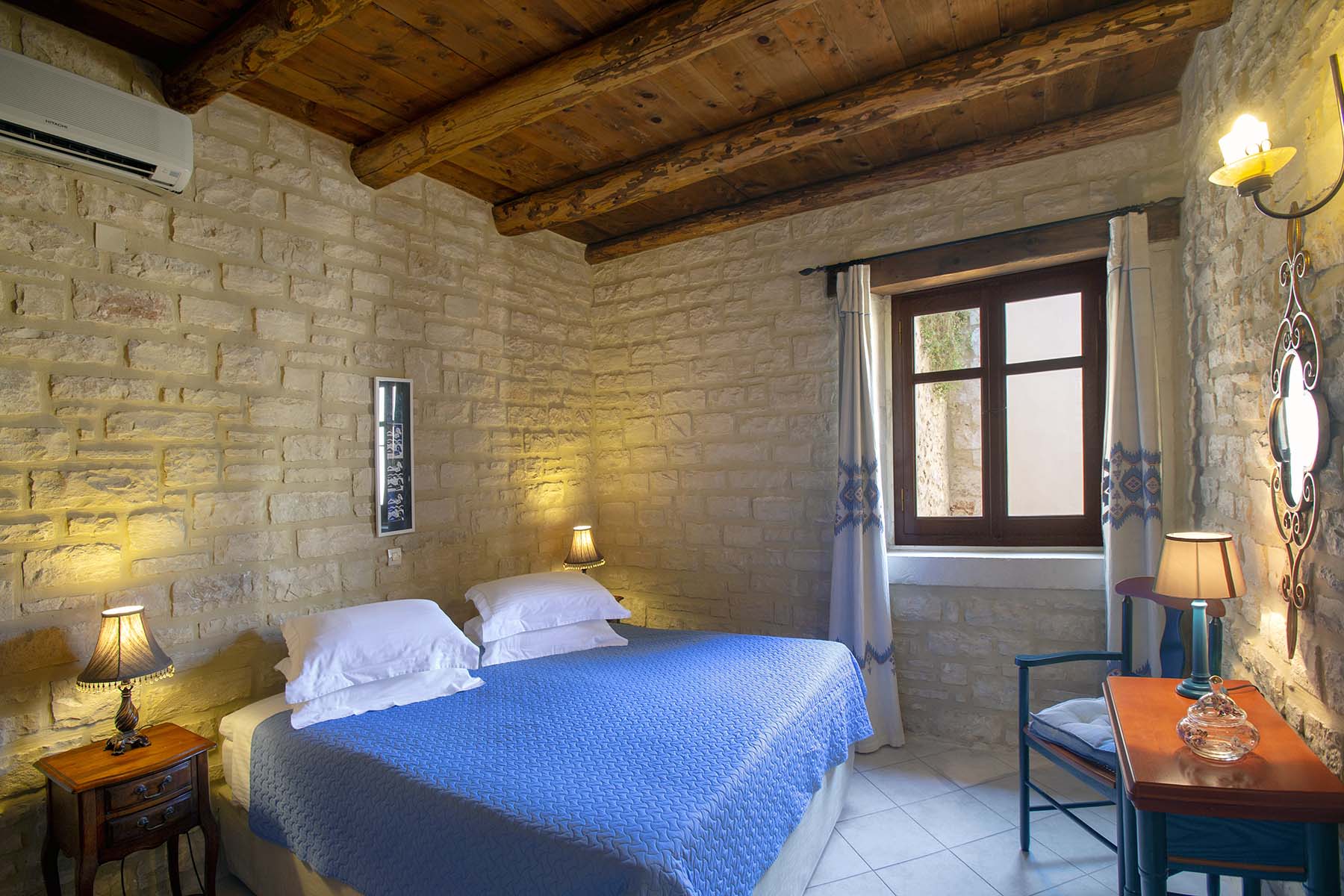 During the Venetian Rule in Crete (1210-1646), many noble families from Venice came to live in Rethymno. The Moazzo or Muazzo family was certainly one of the most important ones. Many streets and bridges in Venice are still named after them.
The Casamoazzo (Moazzo's house) included a mansion, stables and yards, and a Venetian entrance, a masterpiece of Italian architecture, that can still be seen today.
At the beginning of the 20th century, Dr. Themistoklis Moatsos, hospital director in Rethymno, a descendant of the Moazzo family, builds a neoclassical house to live in with his dear wife Maria and his only son Dimitrios. He buys the finest furniture and lights from Europe for his house, where guests are always welcome.

Themistoklis Moatsos was a benefactor who dedicated his life to science and his hometown Rethymno. He was president of the Red Cross and member of the Greek parliament; he was an avid reader of history and astronomy and he took care of his patients without asking for money. He built a disinfection clinic, to save the people of Rethymno from tuberculosis, This clinic was on the street that now bears his name. When he died in 1952, his son Dimitrios inherited the house and the respect from the local community.
Dimitrios Moatsos was a lawyer in Rethymno and in Athens. He was prefect of Larisa, member of the parliament and minister for Internal Affairs. He would spend most of his time in Athens but when he happened to be in Rethymno there was a large gathering , in his house,with prominent intellectual and political figures of their time, who visited the town.
In 1979, he decided to live permanently in Athens and sold the house to Thomadakis family. Recently the house was renovated with a full respect to its glorious history. In 2009 Casamoazzo Boutique Hotel, welcomes the first visitors and the dream of the family, came real!

Casa Moazzo Suites & Apartments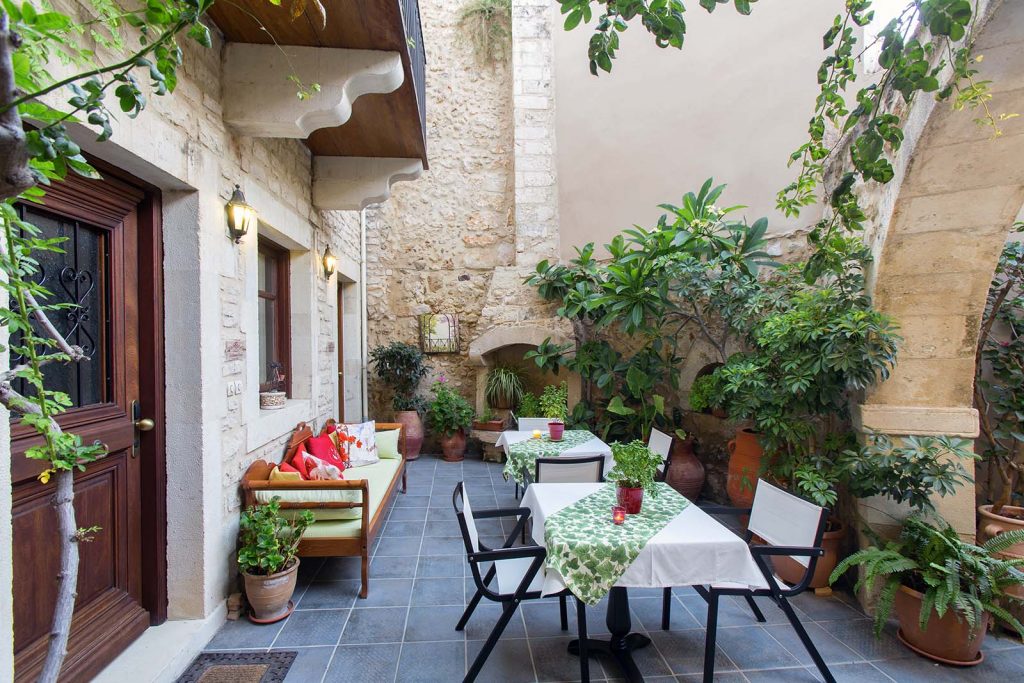 At Casa Moazzo Suites & Apartments, we consider all our guests as part of our family. Our main priority is to take care of them in the best way.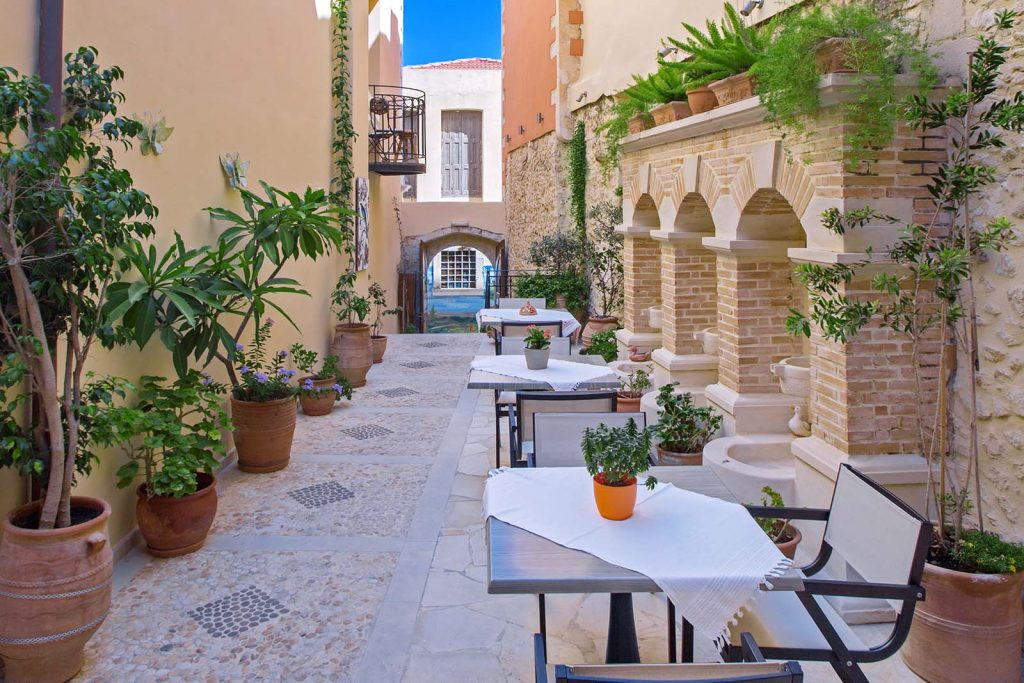 Our priority at Casa Moazzo Suites & Apartments is, through our services to feel genuine Cretan hospitality, and your stay to be a unique experience.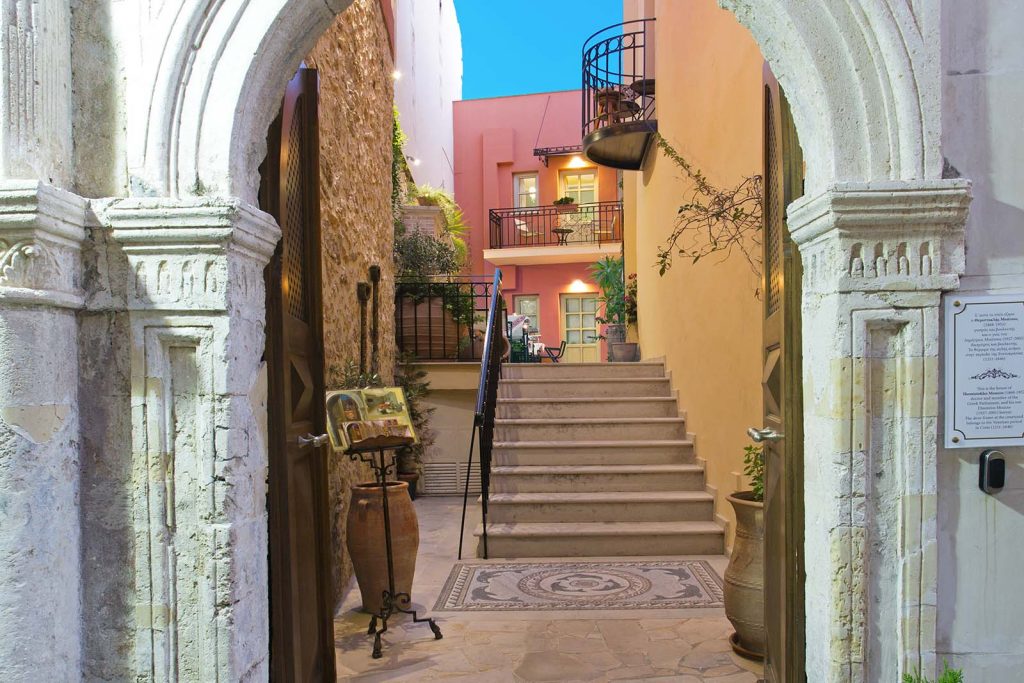 The staff of Casa Moazzo Suites & Apartments is fully trained so they call fulfill all our guests' wishes.
Casamoazzo is located in the old town of Rethymno, only 200 meters from the long organized ,sandy beach . Our guests can relax in a serene atmosphere and be at the same time very close to all the main attractions, museums, restaurants, shops and chic cafes.